Select Your Product
This is your chance to design the snowboard pants you've always dreamed of, create a ski jacket that screams your name, or even better - represent your slope style with an entire snow outfit that's created just for you.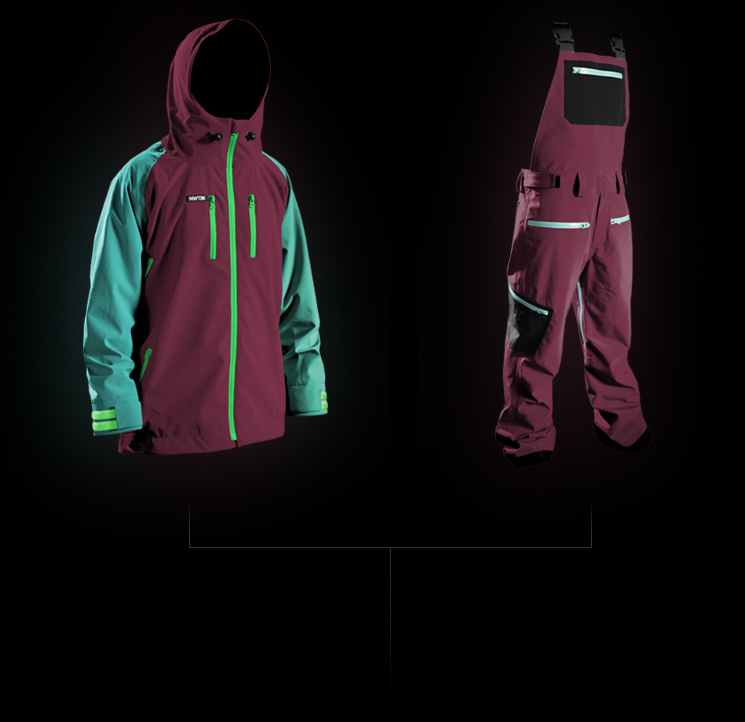 Choose Your Colors
Are you bold and bright, or sleek and synchronized? With 15 fabric colors, 11 zipper colors, and 10 velcro colors to choose from, the mix & match possibilities are endless. The best part is that you aren't confined to "this season's colors," and you're guaranteed to never run into a twin on the hill.
Pick Your Features
What are your snow day essentials? It doesn't matter whether you prefer a simplistic selection or technical functionality - we leave all decisions up to you. Since both our features and product designs were inspired by the needs of a true snow hound, your jacket and pants will be sure to have the characteristics that you desire.
We Build It
Our products are directly manufactured out of Seattle, WA, which means all NWT3K custom ski and snowboard outerwear is hand built in the USA. Our local manufacturing center allows us to guarantee precision quality and execute quicker shipping times.
We Ship It
No middleman and no warehouse, so wait time on a perfect piece of outerwear is minimized. We ship from our factory right to your front door.